Welcome to Ki-Do-Ryu Jiu Jitsu
Ki-Do-Ryu is a traditional school of the Japanese Martial Art of Jiu Jitsu. Our syllabus is comprised of atemi-waza (striking techniques), nage-waza (throwing techniques), kansetsu-waza (joint locking techniques), shime-waza (choking techniques), and also using principles such as kuzushi (destroying your opponents balance while maintaining your own).
Ki Do Ryu Jiu Jitsu Spirit Way Style
This Dojo is Dedicated in memory of my Teacher & friend, the late Professor Kevin Carney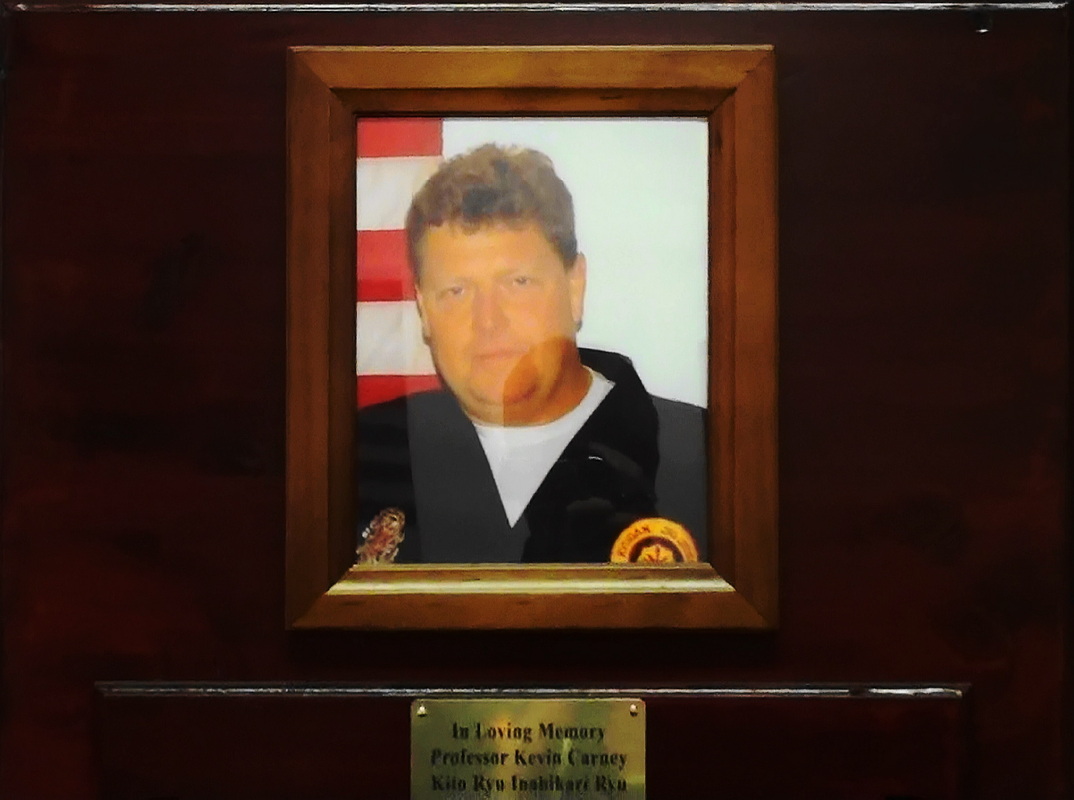 September 30, 1960- July 15, 2007

Professor Kevin Carney dedicated his life to the pursuit of excellence in the Martial Arts. His knowledge and skills were unsurpassed. His untimely death has left a void in our dojo family and the Martial Arts community.
Shihan Michael F. Jolicoeur Godan
Mike Jolicoeur Sensei
​ Ki-Do-Ryu Dojo
​ Lovell, Maine
​



Shihan Mike Jolicoeur
​Ki-Do-Ryu Dojo
​Lovell, Maine



Sensei Mike Jolicoeur began his formal Martial Arts training back in 1980, studying an American Budo System.The Art of Ki Do Ryu Jiu Jitsu under Grand Master Robert Carney and his son Professor Kevin Carney.

He tested for and was promoted to the rank of Shodan (1st Degree Black Belt) in October of 1986. For the next 20 years Sensei Mike taught classes on Tuesday and Thursday evenings. During that time he had the pleasure of working with people of all ages, as well as many Police and Correctional Officers until late 2006. At which time he relocated with his family from Rhode Island to Lovell, Maine where he now teaches from a Dojo at his home.

Currently holding the title of Professor, or Shihan, in October, 2005 Mike Jolicoeur Sensei tested for and was promoted to the rank of Godan (5th Degree Black Belt).
​
- ​
Shodan Oct. 19th, 1986
​-
Nidan Oct. 9th, 1988
​-
Sandan Oct. 17th, 1993
​-
Yondan Oct. 12th, 1997
​-
Godan Oct. 25th, 2005

Shihan Jolicoeur has been practicing Ki Do Ryu Jiu Jitsu for over 38 years.
Programs & Class Schedule: Ki Do Ryu Classes will be held on Tuesday and Thursday evenings. Students should be teens or older, however special exceptions will be made on a case by case basis. Friendly Family like Atmosphere. A contract is not required, however a release of liability form is. Single and Family Rates available. In order to help the Student make progress 2 Classes per week are required, as well as practice on their own time. This is a traditional self defense style dojo.